How well do you know the Council of the EU?
What do you know about the decision-making process at the Council of the EU? 
You can find all about it with EUcraft, a game created by the Council.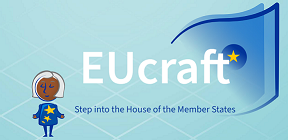 ​
​
You can choose different levels of difficulty, customise your avatar, and choose among the 27 Member States and 24 EU official languages to play alone or together with friends.
Enjoy!