Personal and professional development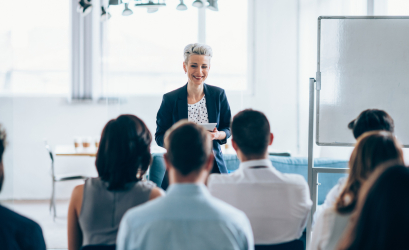 The EU offers learning and development opportunities. A variety of training courses will allow you to acquire new skills and achieve your full potential throughout your career.
Training is available on a wide range of subjects such as languages, inclusion and diversity, EU policies and institutional relations, workplace and social solutions, IT and digital development, EU diplomacy, among many others.
Interinstitutional courses are offered by the European School of Administration (EUSA), purposely created to provide high-quality training for EU staff.
A lifelong career in EU institutions does not mean staying in the same role for a lifetime. Thanks to the internal job mobility scheme, if you wish to broaden your skill set or experience other areas of work, you can move across other EU services, institutions and places of work to find new exciting career challenges.