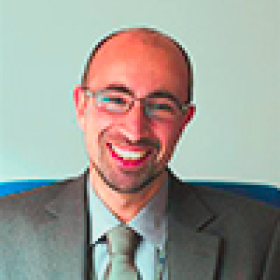 Fabio is a head of unit at the European Parliament's Directorate of Human Resources. He is a leg amputee and has been working for the European institutions since 2001.
We asked him if he needed any kind of special arrangements at his job.
"When I can not walk with my prosthesis I walk on crutches, but cannot use my hands. I do not use anything special, I have IT tools (Ipad, fewer notebooks). For my back problems due to the prosthesis, I have a table adjusted in height. I am entitled to parking. It was not difficult to get the amenities. Since I have a motor disability, it is less problematic. I can interact 100%."
Fabio shares his advice for other candidates with special needs applying for an EU Career.
"We must not be afraid, we must give ourselves the means to face a new situation. Do not go in the dark, come here and think that everything will be fine and that the Parliament will take care of everything. No institution in the world will be able to take care of everything. Preparing for a new environment is especially applicable for people with disabilities. Someone with a disability already knows that they have to approach things differently... prepare themselves differently too."