Join our network of diversity & inclusion organisations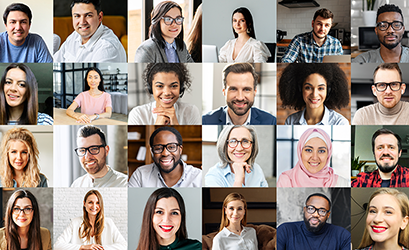 Call for cooperation to all EU diversity & inclusion organisations
EPSO – the European Personnel Selection Office needs your help!
EPSO believes in and actively promotes equality and diversity in all its selections.
In particular it is striving to reach out to more diverse talent to broaden representation of EU diversity within EPSO's applicant pool and ultimately within the EU Institutions.
EPSO would like to inform them about EU career opportunities and its equality and diversity policy and encourage them to consider a career in the EU institutions or agencies and ultimately apply to EPSO's ongoing and future selections.
If your organisation (including NGO's, equality bodies, umbrella organisations, associations…) represents EU citizens from specific groupings such as ethnicity, sexual orientation, socio-economic status, disability or any other minority group – EPSO would really appreciate your help and cooperation to reach out to them.
How? It's simple – join our network!
By joining our network (database) of diversity & inclusion organisations you can help promote EU careers amongst your members.
EPSO can provide you with regular and timely information on job opportunities and EPSO's ongoing and planned selections which you can share with your members.
Interested?
Please complete this form and tell us more about your organisation and the type of collaboration you would like to have with EPSO.
EPSO is looking forward to cooperating with you to ensure better opportunities for all our citizens.
More details?
For more information regarding EPSO's equality and diversity policy, please visit our "Equal opportunities, Diversity and Inclusion" webpage.
For any additional information, please send an email to EPSO-equality-diversity@ec.europa.eu.
Are you an organisation representing people with disabilities?
You can find more information on disability and special adjustments in the selection tests on our equal opportunities webpage together with the testimonials from EU officials working for the EU Institutions, a video, a step by step leaflet and a manual on how to request special adjustments in the selection tests and an overview of possible accommodations in the selection tests.
For any additional information on specific needs, disability or special adjustments, please send an email to EPSO-accessibility@ec.europa.eu.