Blue Book Traineeships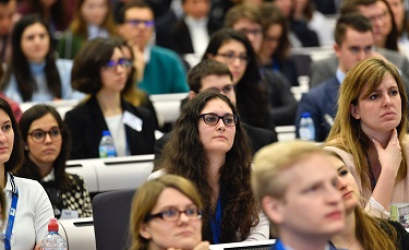 The European Commission proposes 2 types of traineeship: an Administrative Traineeship or a Translation Traineeship with the Directorate-General for Translation (DGT).
Trainees work all over the European Commission, its services and agencies, mostly in Brussels, but also in Luxembourg and elsewhere across the European Union.
The nature of your work will depend on the service you are assigned to.
You may, for example, work in the field of competition law, human resources, environmental policy, translation, etc.
Who can apply?
The traineeship programme is open to all EU citizens, regardless of age, sex, race, colour, ethnic or social origin, religion or belief, membership of a national minority, disability, age or sexual orientation. A limited number of places are also allocated to non-EU nationals.
Graduates of any discipline can apply as long as their degree has already been awarded (a transcript can normally be provided if the certificate has not yet been awarded). The knowledge of two EU languages is required.
What does a trainee's daily work consist of?
Attending and organising meetings, working groups, and public hearings
Researching, drafting and editing documentation – including reports and consultations
Answering citizens' inquiries
Supporting the management of projects
Translating, revising translations or researching terminology
What do we expect from you?
An open-minded approach to European issues
An interest in learning about the Commission's working methods
Willingness to work in a multicultural environment
To contribute to the Commission's daily work from a fresh perspective
A proactive attitude
You can find more information at https://ec.europa.eu/stages/